RE: Updates
July 22, 2001
So far we have survived the bulk of the trips. We are headed to Niagara Falls next weekend with stops in Cleveland, Buffalo and perhaps Toronto.

Check out the new Joseph's Baptism page for photos and some details about the previous trips.


June 5, 2001
The traveling season starts.

I'll be in Detroit and Ontario this weekend before heading to Philadelphia next Tuesday. Immediately upon returning from PA Amy and I head to St. Louis where she'll be speaking and we'll both be signing books on Saturday.

Then after a week at home we'll head to TN, FL and GA before returning in July to recoup before heading off to NY. So it'll be a busy month or so.

The Fulton Sheen book is near completion which will free me up to tackle the next projects.

There are new photos of the baby posted around the site. Check them out...he is very happy!
May 13, 2001
I'm sleeping fine--which is an answer to the question that I seem to get from everyone since the birth of Joseph. I'm not sure that Amy would answer in the same way but...

The baby is doing fine, growing and looking more boyish everyday!

I am putting the finishing touches on "Praying in the Presence of the Lord with Fulton Sheen" and hope to be done with it by the end of the month. It should hit the bookstores next March. Another book of mine should be out by next September and possibly a third will be out in Spring of 2003.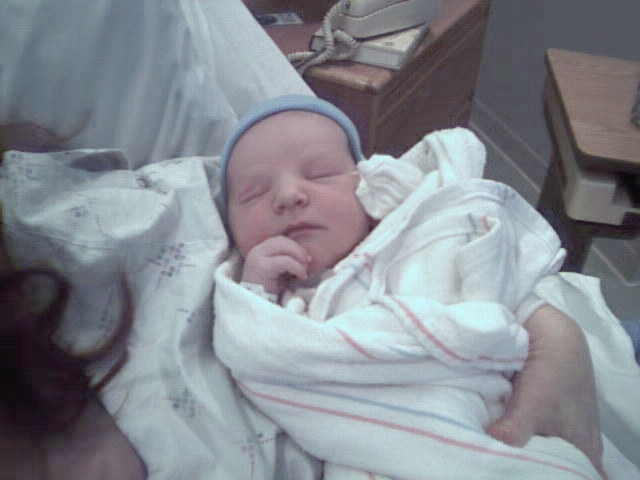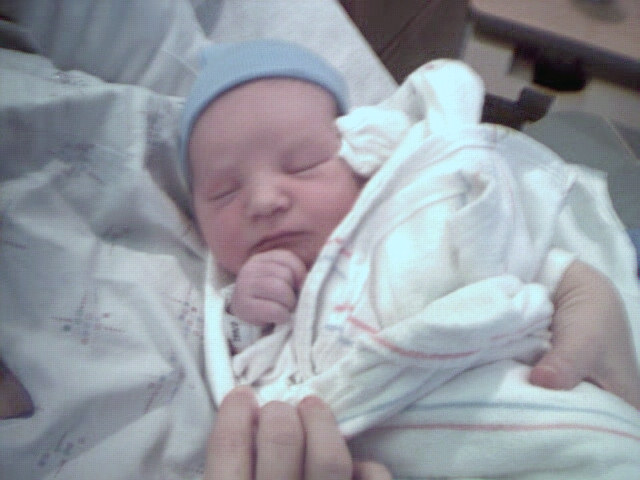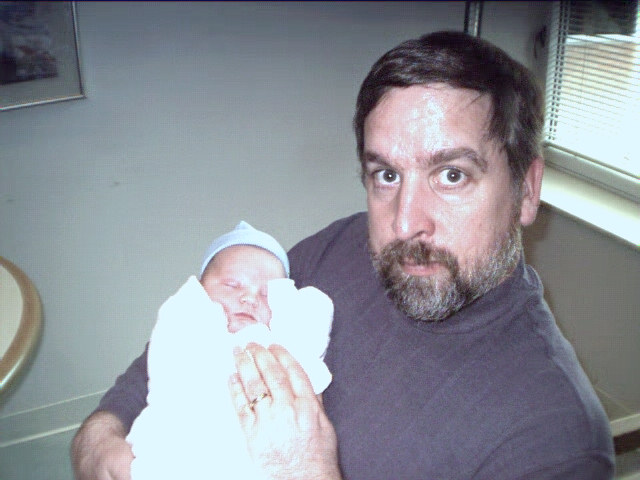 April 4, 2001

The baby--Joseph Bernard Dubruiel arrived today at 1:05 P.M. CDT. He is a healthy 8 lb. 10 oz. bundle seen in the pictures at the left sleeping off his delivery.

March 21, 2001

We are still awaiting the arrival of our baby, could happen anyday now.

A book that I worked on and even wrote some parts of, along with the Preface is now available--Latin Sayings for Spiritual Growth by Archabbot Lambert Reilly, OSB. I really like the way it turned out and hope you'll buy it.

I'm also mentioned in Dissent from the Creed by Richard Hogan on page 7 and 12 (not as a dissenter but as the one who had the idea).

Also in Grace-Filled Moments by Johnnette Benkovic on page 11. This is another must have book!

My book is quoted in When a Loved One Leaves the Church by Lorene Hanley Duquin.

Also mentioned in The Mass of the Early Christians by Mike Aquilina on page 9.

Enough!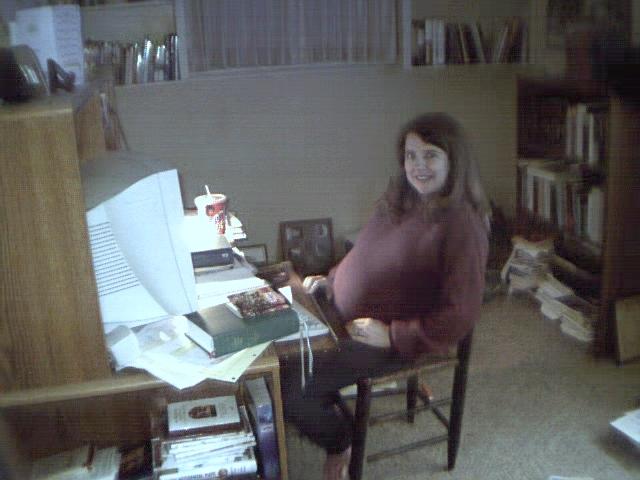 Feb. 04, 2001--Amy is doing fine and in fact is hard at work on columns, articles and books. She is very pregnant as you can see from this photo taken today.




Updated entries on this page--Feb. 4, 2001
Added a Journal Page with my Super Bowl Predition--Jan.28, 2001
Updated entries on this page--Jan. 28, 2001
Re: Books
Currently I'm working on a new book that deals with the Mass and hopefully will help the reader to have a more fruitful experience. It will be written in a simple, bite size, and hopefully informative style...if I get cranking it will be out within a year!

The Fulton Sheen project is going strong and hopefully will be released in Spring 2002. It could be that the Mass book will also be released in the same line.

I also hope to have a preaching book (small 88-100 pages) published next year. It is already written and should work as a book for a series.

Also hope to have a book of Benedictine Spirituality that is almost written out there either next year or in 2003.
Re: Other Projects
I'm working on a completely new site that will feature Catholic Authors that I have been priviledged to know. It should be up within the first month of the new year. I already have an online store that features the logo for the site. You can visit it here to get the general idea. Update (1/20): The site has been created but is far from finished, so far only one author is done out of a list of quite a few. I hope to start doing at least one a day.(3/21) Still have a ways to go before it will be complete but I hope to have more done in the next couple of months. But you can visit the site by clicking on the image below: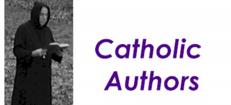 Also check out my Catholic Authors Merchandise page by clicking on this.
Re: Personal
Feb. 4 2001

Amy and I went to a movie theater in Anderson, IN yesterday to see "O Brother Where Art Thou." We liked it but both thought it was so, so.

Afterwards we ventured to Kokomo, IN to a Poor Clare monastery where we heard (but did not see since they are strictly cloistered) the nuns chant evening prayer followed by a recitation of the rosary. We along with six others sat in the chapel while we heard the prayers through an opening in the wall near the ceiling.

We attended mass at St. Patrick's in Kokomo afterwards.
Jan. 28, 2001

Amy, Katie, a friend of Katies' and I attended our second minor league hockey game last night. The Fort Wayne Comets won in overtime (which is exactly what happened the other time we went). There was a huge crowd on hand and everyone had a good time.

We had about 3 inches of snow on Friday. So I spent some time shoveling yesterday. Now the forecast is for rain/freezing rain and then snow for the upcoming week.

Jan. 21, 2001

Amy and I continue in our excitement as our baby now moves quite regularly and no doubt is anxious to get out and meet everyone it hears talking all the time...

We went to a movie "State and Main" the other night at the local "art" theater. It was pretty good, I enjoyed the "Yankee" elements. The story took place in Vermont (although was actually filmed in MA.).

Later we listened to a local musician who recently has backed up John Prine. He was pretty good, I enjoyed his spoof about Elvis, "If I were King for a Day."


Re: Goals
Here are my current daily goals:
-To Pray at least an hour a day (attend daily Mass also)
-To Walk/Run or do some other aerobic activity for at least 30 minutes
-Do 1 Catholic Author a day until that site is semi-finished.
-To do at least 10 pages on my book
-To be a better person
Here are my current weekly goals:
--To update this site at least once a week
--To lift weights 5 times a week
--To write at least 1 article a week
Weekly Report:
1/28--Well I did pray, run/walk, lift weights this week. So I met all of those goals. I wrote about a total of ten pages so I'm about sixty pages behind on that one. I'm not sure I was a better person overall, so I'll have to work harder on that one this week.