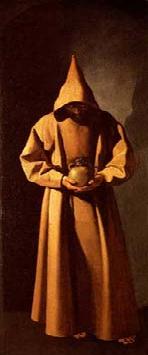 Where did the name "GRAVEN IMAGE" come from?


"God created man in his own image, in the image of God he created him; male and female he created them." GENESIS 1:27

"You shall not make for yourself a graven image, or any likeness of anything that is in heaven above, or that is in the earth beneath..." EXODUS 20:4



God created man in His own image. Frankly, if Moses had consulted me, I would have told him, "Don't say it." It's an impossible statement. First of all, it is absurd to say that man is created in the image of God. And second, it contradicts a major principle of the Ten Commandments. It says, "Thou shalt not make an image of God." So God made an image of God Himself, against His own law.
It is a scandalous statement.

Rabbi Abraham Joshua Heschel in an interview with Carl Stern 1973




What will you find here?

On these pages you will find the results of my daily walk in life. Somedays the walk was accomplished with the help of my Reeboks, others it was done with the assistance of the four tires on my vehicle, and still others aided by the wings of a giganic airplane. No matter what the vehicle each day is a surprise, with new faces (even on the usual suspects)and unique experiences.

I hope you will enjoy the walk with me!